on sundays
All doing in its time,
Sunday work does not prosper.  (Old proverb)
or the "good" for Sundays.
While these statements may seem outdated, we should still allow time for ourselves, our needs, wishes and dreams. Use Sunday to sleep in, have a hearty breakfast, meet friends, or simply do nothing.
No business, no work, nothing can be so important that we lose sight of ourselves over it. We are lucky to live in an age where we are allowed to work 5 days a week. In most cases, anyway. This was not always the case. It wasn't until 1967 that the 5 day week was introduced. So let's enjoy the luxury.
In my childhood, Sunday was always a special day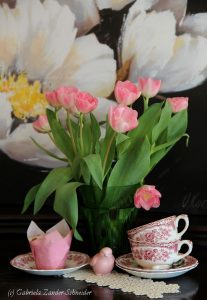 Perhaps one or the other still remembers that on Sundays the "good dishes" were served, the "good clothes" that hung in the closet during the week were allowed to be worn, that there was something exceedingly "good" for lunch, and that Sunday also differed significantly from everyday life in that the family spent a lot of time together. Perhaps there were also visitors for coffee in the afternoon. The lovingly homemade cake tasted even better in the presence of uncle and aunt. While the adults sat together with a "good glass of wine" or liqueur, we children played and forgot about time.
Yes, that's how it used to be. Today dismissed as "old school", it makes more sense than ever to cherish this special day.
In our fast-paced times, we tend to use Sundays to catch up on things that have been left undone in the office or at home, to make up for time that has slipped through our fingers during the week due to far too many appointments, some of which are superfluous. Let's use Sunday for a little time out. No rushing, no stress, no deadline pressure. Time for us. To rest, to enjoy, to recover. The "good" for Sundays evenly. We should be worth it!
In this sense, I wish you a relaxing Sunday!
Text and photos: Gabriela Zander-Schneider